Welcome to our Symphony of Horror.
Here at Symphony Entertainment, you'll discover our novel horror roleplaying (TTRPG) content. We offer events, scenarios, gaming opportunities, con appearances, education, support, published content, actual plays, podcasts, and more!
Take a look around. I recommend avoiding the orchestra pit. Something malevolent lurks there… and it's always watching.
Bridgett Jeffries, Founder
---
Enjoy the new trailer for Miskatonic Shoreside Conservatory!
Available in PDF, softcover, and hardcover.
Bridgett Jeffries goes Down Under as a Special Guest for PAX AUS. See Chaosium Press Release here! The Acquisitions Incorporated Live Play can now be seen on YouTube! You can see additional footage on our social media. We'll update if the panels become available.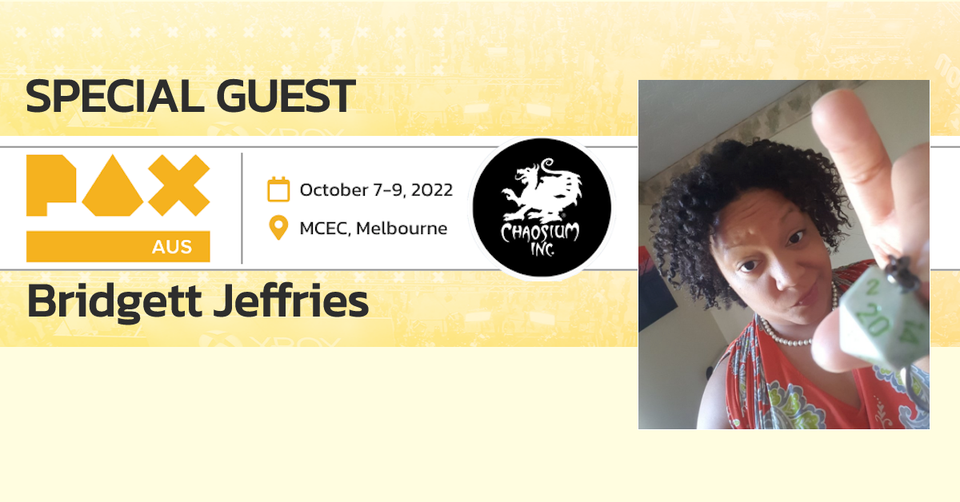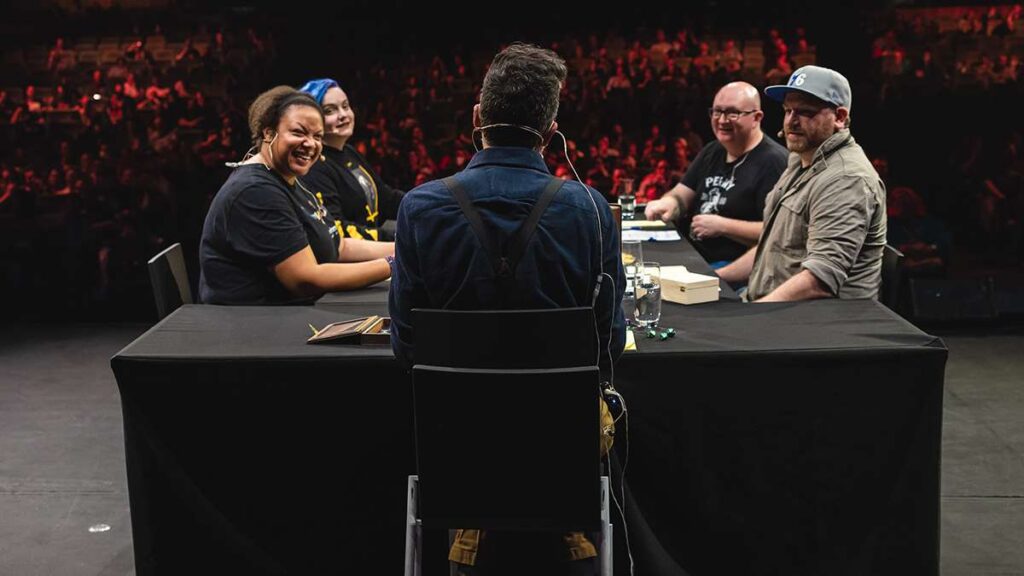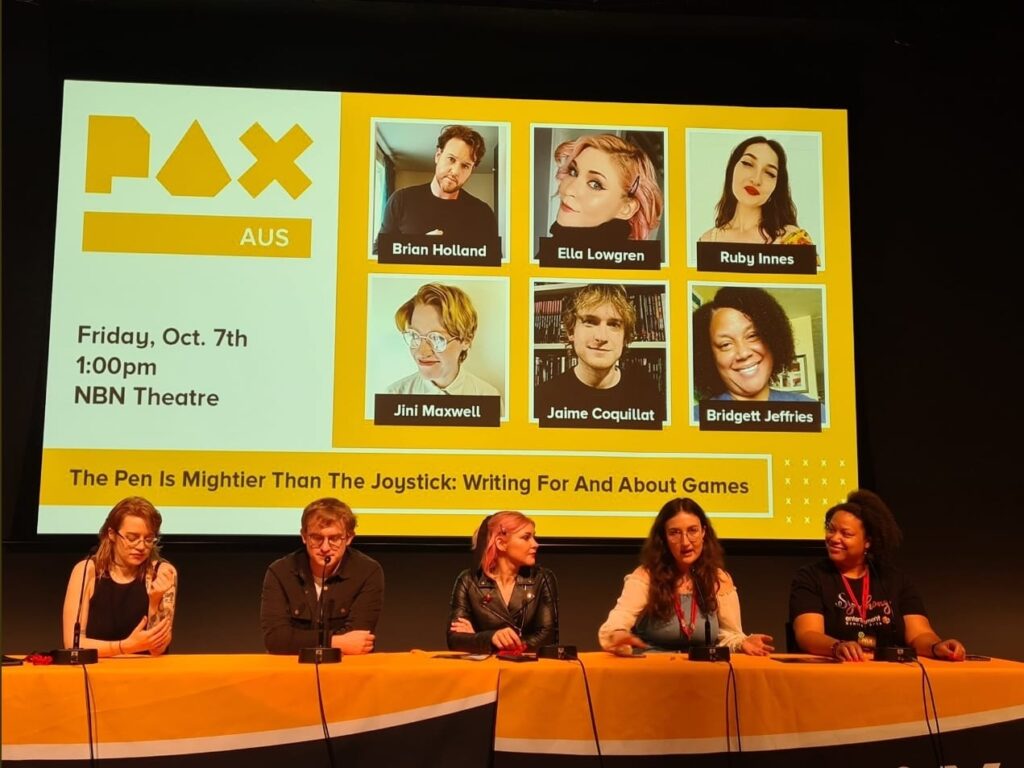 Symphony Entertainment is proud to launch a Twitch Channel! Subscribe to the channel for notifications on Actual Plays, Interviews, Workshops, AMAs, and more!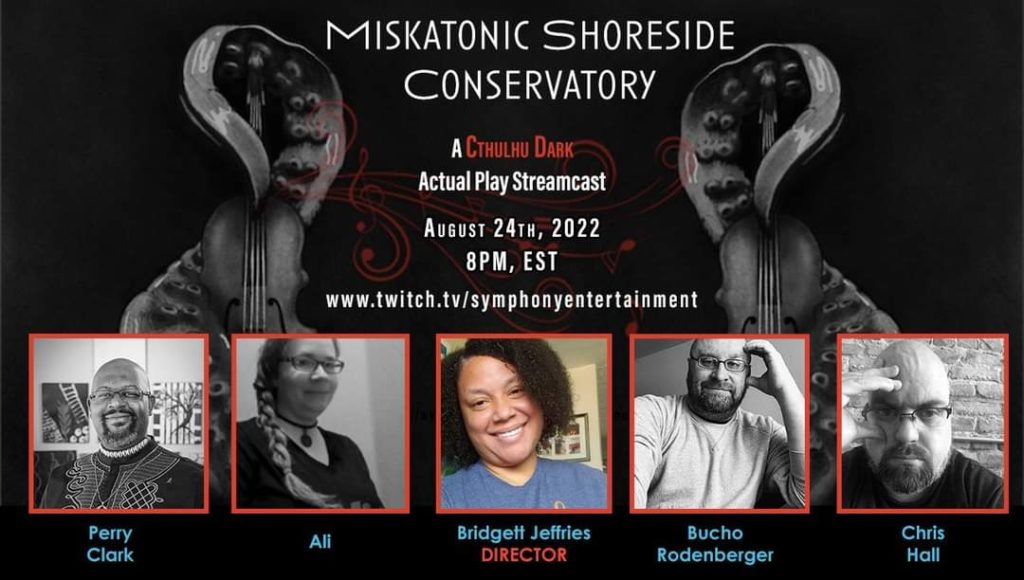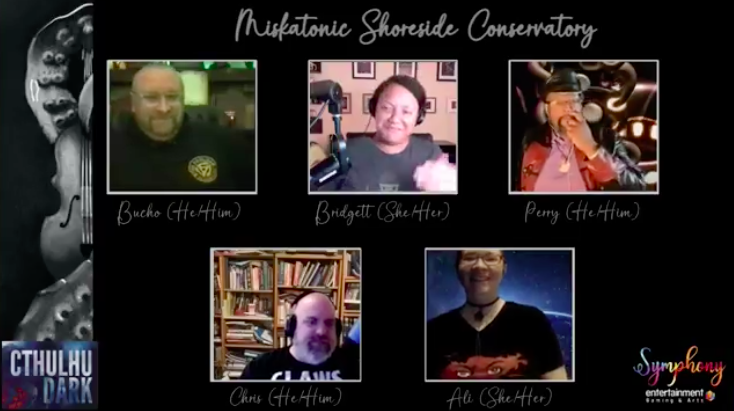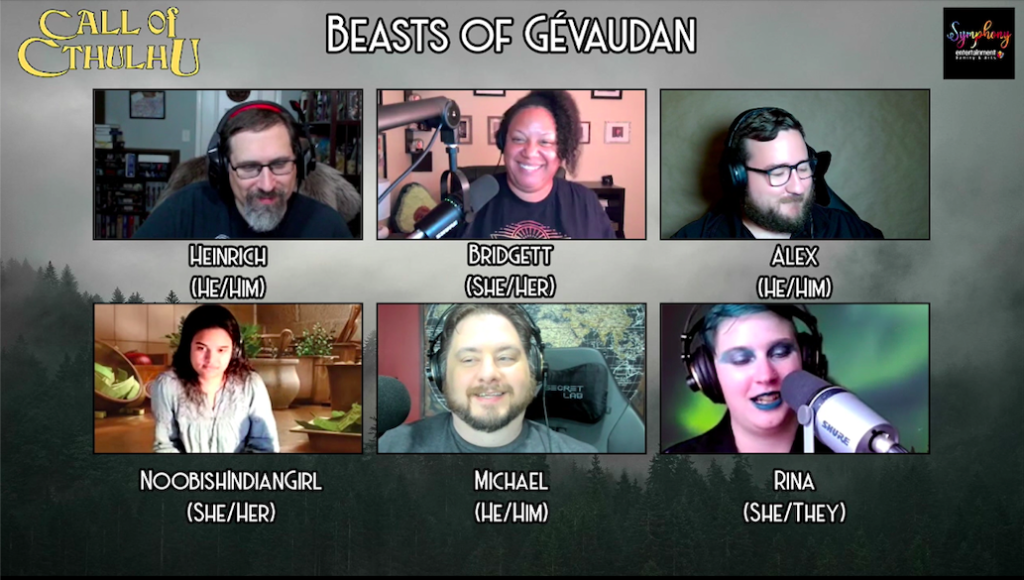 Symphony Entertainment has a Patreon!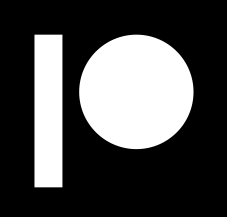 Back us on Patreon and help us create more content, and support other content creators! A rising tide lifts all ships, and we're very intentional about uplifting creators in this awesome community.
Are you looking for additional ways to connect with Bridgett?
As a co-host of the Miskatonic University Podcast, you can listen to her discuss weird and horrific roleplaying games with Keeper Murph, Keeper Dave, and a host of talented guests who join in! You can listen here!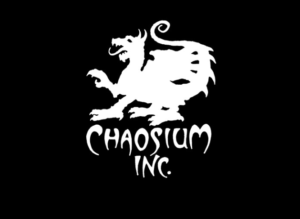 Bridgett works full time as a Chaosium Community Coordinator. Bridgett's main focus includes convention-related events (particularly those in North America, including Chaosium Con), the Cult of Chaos gamemaster program, and continuing to support our community content programs for independent creators at DriveThruRPG.
For Chaosium related inquiries or support, please e-mail Bridgett at [email protected]
What are you willing to sacrifice to be the best? Discover the answer in Miskatonic Shoreside Conservatory.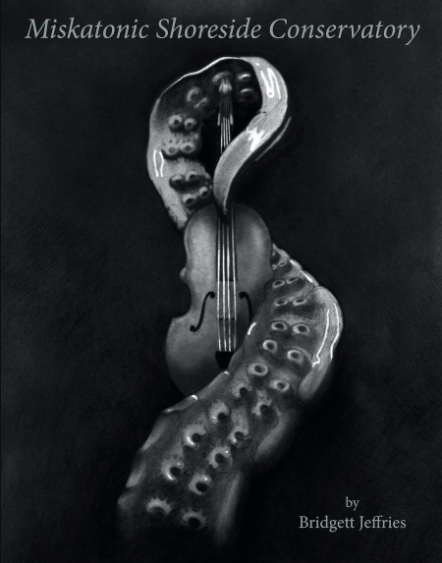 MSC is Symphony Entertainment's first independent publication is a limited campaign for Cthulhu Dark.
The Miskatonic Shoreside Conservatory is an elite performing arts institute. It promises that upon completion, students will go forth and perform quam vestri somnia… beyond your dreams. The program feels supernaturally rigorous. You know that the campus is watching you. Someone, or something, joins you in your dreams.
However, you've never felt more invigorated.
Soon, you'll have to demonstrate how far you're willing to go to succeed.
The choice is ultimately yours.
Welcome to the Carcosa Carnival. We're going to have some good… funny times.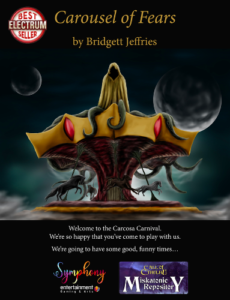 Symphony Entertainment's latest bestselling Miskatonic Repository scenario is now available in print: Carousel of Fears.
Investigators attempt to survive the Carcosa Carnival in this colorful, yet thrilling, post-apocalyptic survival scenario. Carousel of Fears has been carefully formatted to run between 2 and 8 hours. Be advised, Carousel of Fears is intended for mature audiences. Reader and player discretion are advised.
Welcome to the Carcosa Carnival. Bring your friends. Bring your family. We're always waiting for you…
Tsavo translates to "a place of slaughter."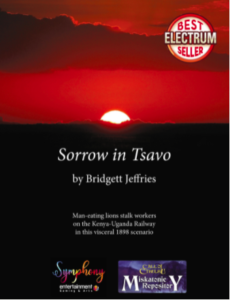 Welcome to 1898 Kenya.
The British are building a railway bridge over the River Tsavo to solidify their position of trade and wealth in the region. The Investigators serve as leaders to the project. In addition to social dissonance and illness within the camp, a pair of man-eating lions known as "The Ghost" and "The Darkness" are stalking and brutally killing members of the construction crew.
What happened to those 30 crewmen that disappeared overnight?
Who, or what, sent the lions into camp?
The Investigators must find a way to stop the man-eaters before the project is abandoned entirely. Failure is not an option as the success and perseverance of the British Empire rests upon their shoulders.
---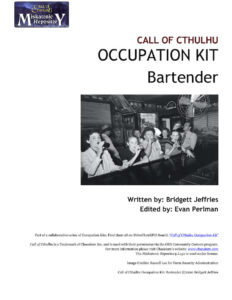 This Occupation Kit will help you bring flash and depth to your bartending Call of Cthulhu investigators and NPCs. Stop pigeonholing your bartenders into information depots. Sure, a lot of people trust their bartenders more than their therapists and loose lips do tend to spill a lot of secrets… but let's be honest. We can do better. Learn how in this Occupation Kit!
Horror RPGs. Indie Systems. Organic Content. Player Agency. Welcome to Symphony Entertainment Gaming & Arts where we offer you a refreshing and dare we say, symphonic approach to gaming and entertainment.
Visit our store for Symphony merchandise!
---
Contact us